The Role of the Overseas Chinese Community in the Northern of Thailand as a Soft Power Spreading under the Belt and Road Initiative
Keywords:
Belt and Road Initiative, Soft Power, Overseas Chinese Community
Abstract
Overseas Chinese recently become the most widespread ethnic group in the world, especially in Southeast Asia since 2013, China proposed a policy called "the Belt and Road Initiative" which was adopted by the Chinese government; therefore, the roles and the importance of Overseas Chinese people were raised increasingly. Due to the policy implementation, the Belt and Road Initiative requires people-to-people connectivity the public relations between people in the area. Therefore, Overseas Chinese people may become one of the most essential center groups that connect/create relationships among people. In the north of Thailand, there are plenty of Oversea Chinese people who settle in this area. In other words, the immigration of Overseas Chinese is the starting point of China's soft power separation in Thailand through the way of life, culture, tradition, education, economy, etc. to enlighten people around the area and assist them to understand clearly the culture. Hence, it can be said that Overseas Chinese in the north of Thailand may be a center of decentralization specifically focusing on soft power and they may also involve with the main important pillar point of the policy called "the Belt and Road Initiative".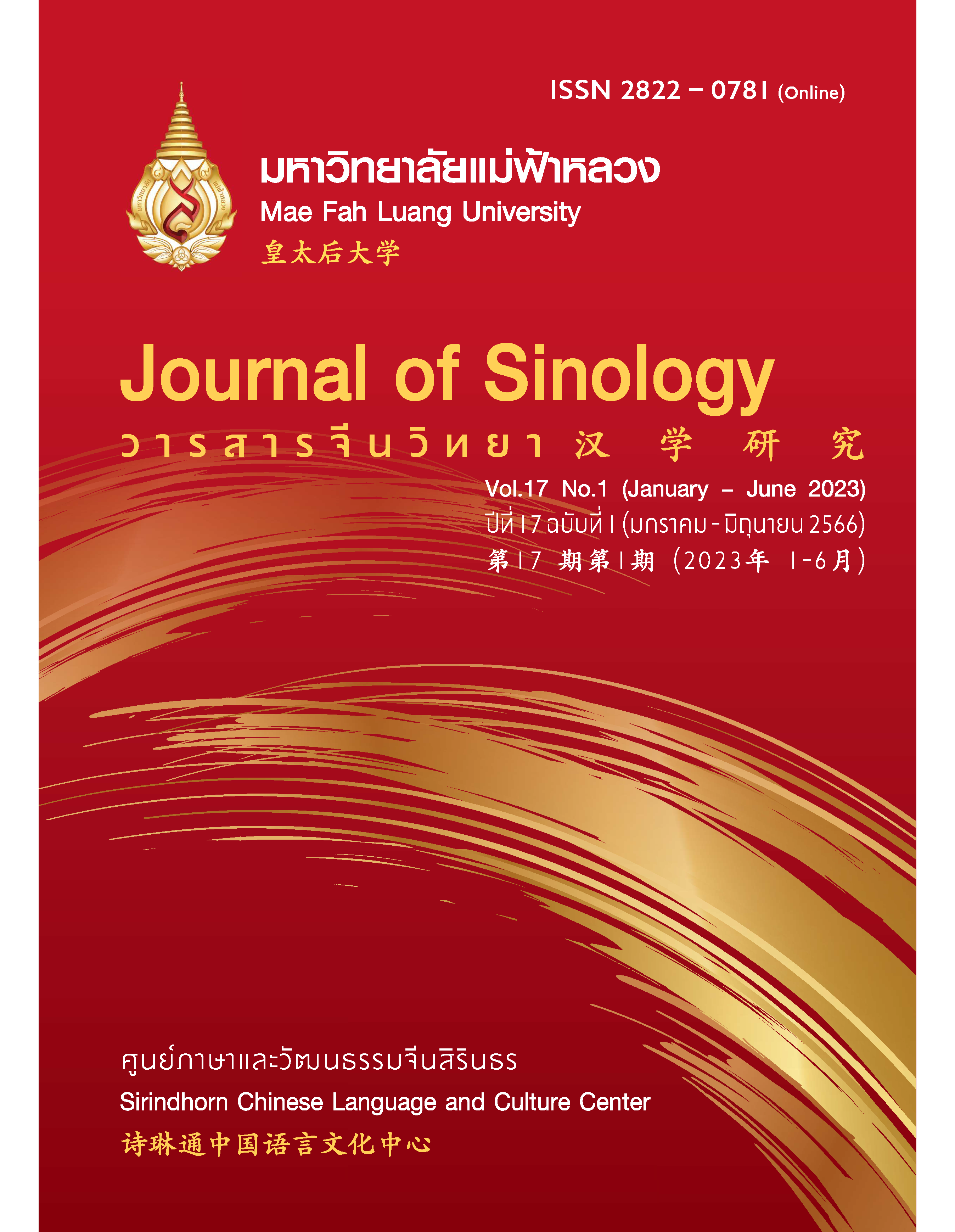 Downloads
How to Cite
JANNARONGSORN, P., & KHONKHLONG ศ. (2023). The Role of the Overseas Chinese Community in the Northern of Thailand as a Soft Power Spreading under the Belt and Road Initiative. Journal of Sinology, 17(1), 153–170. Retrieved from https://journal.mfu.ac.th/index.php/jsino/article/view/58
Section
Academic Articles