Study on the Security for Smart City
A Perspective of Taking Shanghai for Example
Keywords:
Smart city, Security for Smart city, Smart city system
Abstract
As the crystallization of modern civilization, the city is closely combined with all aspects of people's modern life. The development of smart city is the symbol of modern urban civilization. The smart city security includes, as a standard for the government, organizations and individuals to measure the safety of urban environment, and has also become an important tool to measure the status of urban public security and evaluate the effectiveness of the government's governance of urban public security. Based on the interaction of strategic system, platform system and social system, this paper verifies the important role of smart city security model in smart city construction by verifying the application of smart city construction model in Shanghai.
References
Kurzweil, Ray. (2011). Singularity approaching . translated by Li Qingcheng,Dong Zhenhua, Tian Yuan. Beijing: China machine press.
Li Deren. (2012). The Concept of smart city. Engineering Research, 2012(04),313-323.
Toppeta,Donato. (2010). The Smart City Vision: How Innovation and ICT Can Build Smart, "Livable", Sustainable Cities. The Innovation Knowledge Foundation, Vol.5,1-9.
Wang Hui. (2010). Smart City. Beijing: Tsinghua University Press.
Wu Zhengfeng. (2013). Research on smart city construction model. Journal of Surveying and Mapping Science and Technology, 2013(03), 320-324.
Yang Jie. (2019). Bansongyuan Police Station: Protect Residents' Safe Life with Smart Public Security. Shanghai Comprehensive Political and Legal Governance Network.
Zhen Bo. (2015). Multi-pronged Construction of Safe City. Liaoning Daily.
Zhou Zhiren. (2004). Building virtual Government: Information technology and Institutional Innovation. Beijing: China Renmin University Press.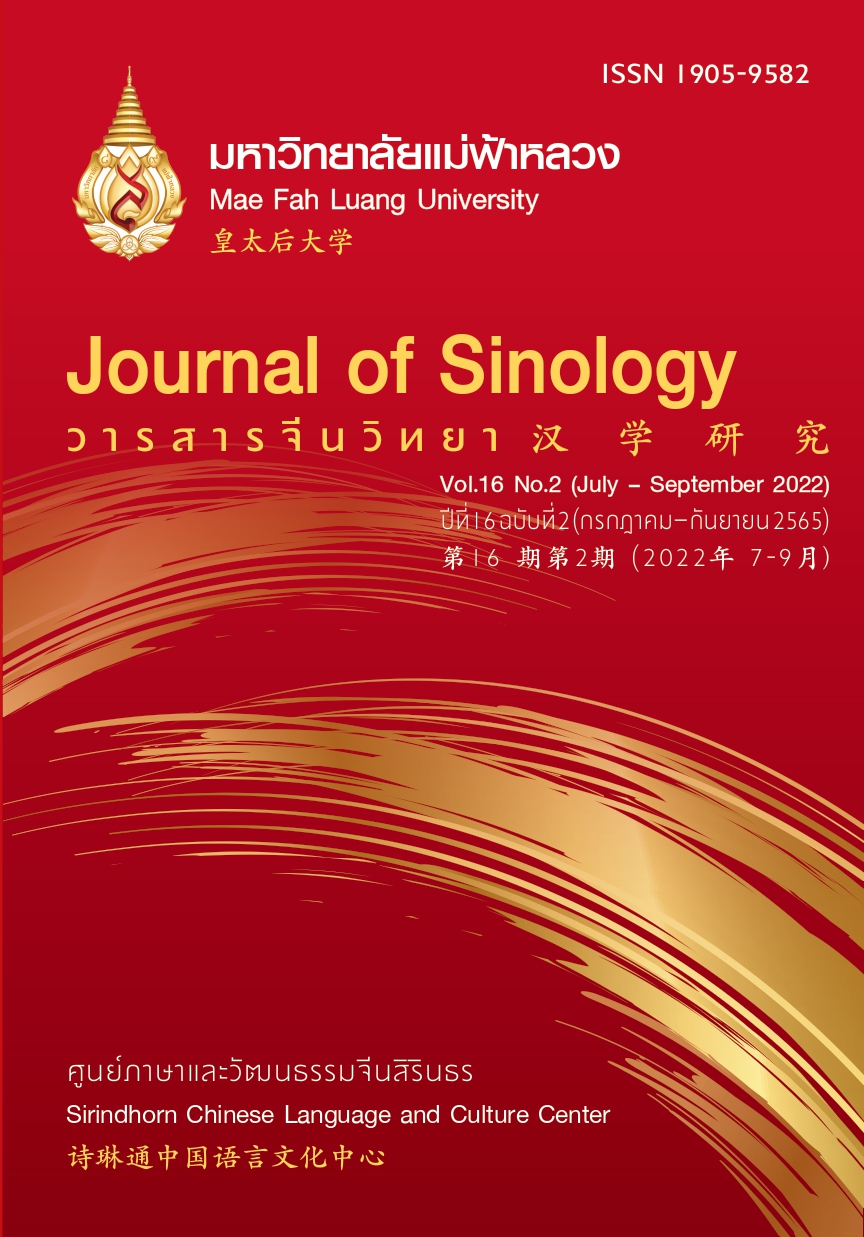 Downloads
How to Cite
LU, P. (2022). Study on the Security for Smart City: A Perspective of Taking Shanghai for Example. Journal of Sinology, 16(2), 222–248. Retrieved from https://journal.mfu.ac.th/index.php/jsino/article/view/61
Section
Academic Articles